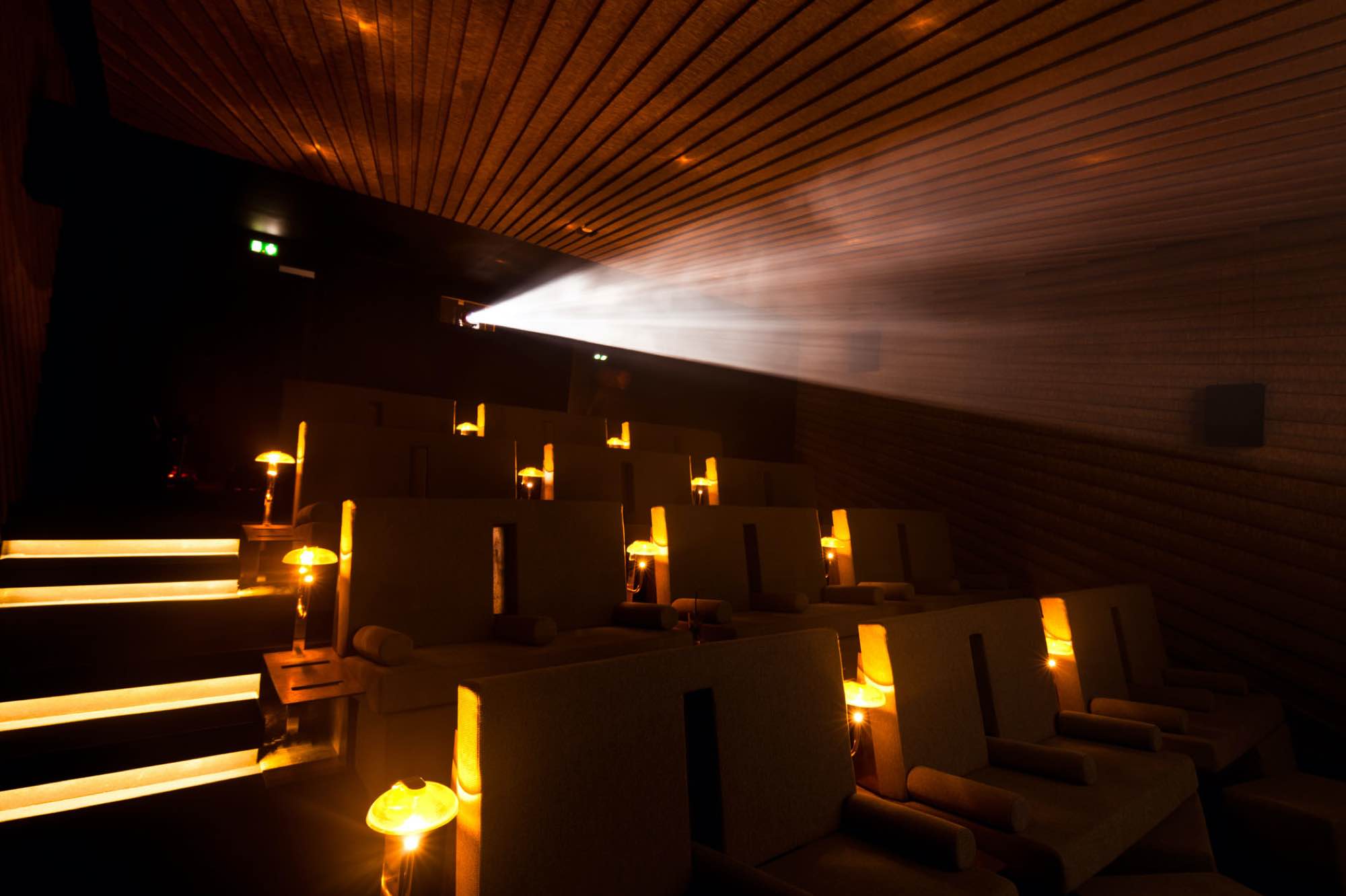 Silencio is a paris based members club dedicated to creative communities.
The design concept of this unique venue is deriving from original drawings and general scenography by David Lynch. During a year of exchange all elements were designed interpreted and developed to create the 700M2 underground space that encompasses a photo gallery, the 1SQM gallery, a 24-seat cinema, a library, a smoking room, the blackroom, two bars and a stage.
Silencio is constantly updating and enriching its programming to ensure it maintains a contemporary vision that reflects the current cultural scene in France and around the world especially through collaborations with artists, institutions and fairs.
The intimate rooms have been conceived following an intuitive study of transitions made peculiar by a shifting of underground volumes connected by lacquered extrusions. Each area of the club is dedicated to a certain purpose or atmosphere.
Silencio hosts three series of original furniture: the "Black Birds", a series of asymmetric faceted black leather seats and tables with sliced irregularity; the "Wire" series are welcoming seats and sofas; and the cinema seats, which renew the cinema viewing experience with their ergonomics.
A carpet of an original edging print by David Lynch is covering the main entrance hall, the bar and lounges area, spread according to the space flow.
The club is shielded with a strong motive of raw wood cladding blocks and decomposed marble that provide the space with a protector soul. Hints of gold punctuate the place, either the metal itself or elaborated powder projections technique, as a game of lights and shadows, applied according to the traditional methods.
The extensive and challenging architectural work has been made with agency ENIA. All furniture, textures and materials were made to measure especially for the club together with prestigious craftsmen houses such as Domeau & Pérès and Ateliers Gohard who have been able to match the concept and ideas with uncompromised execution methods.