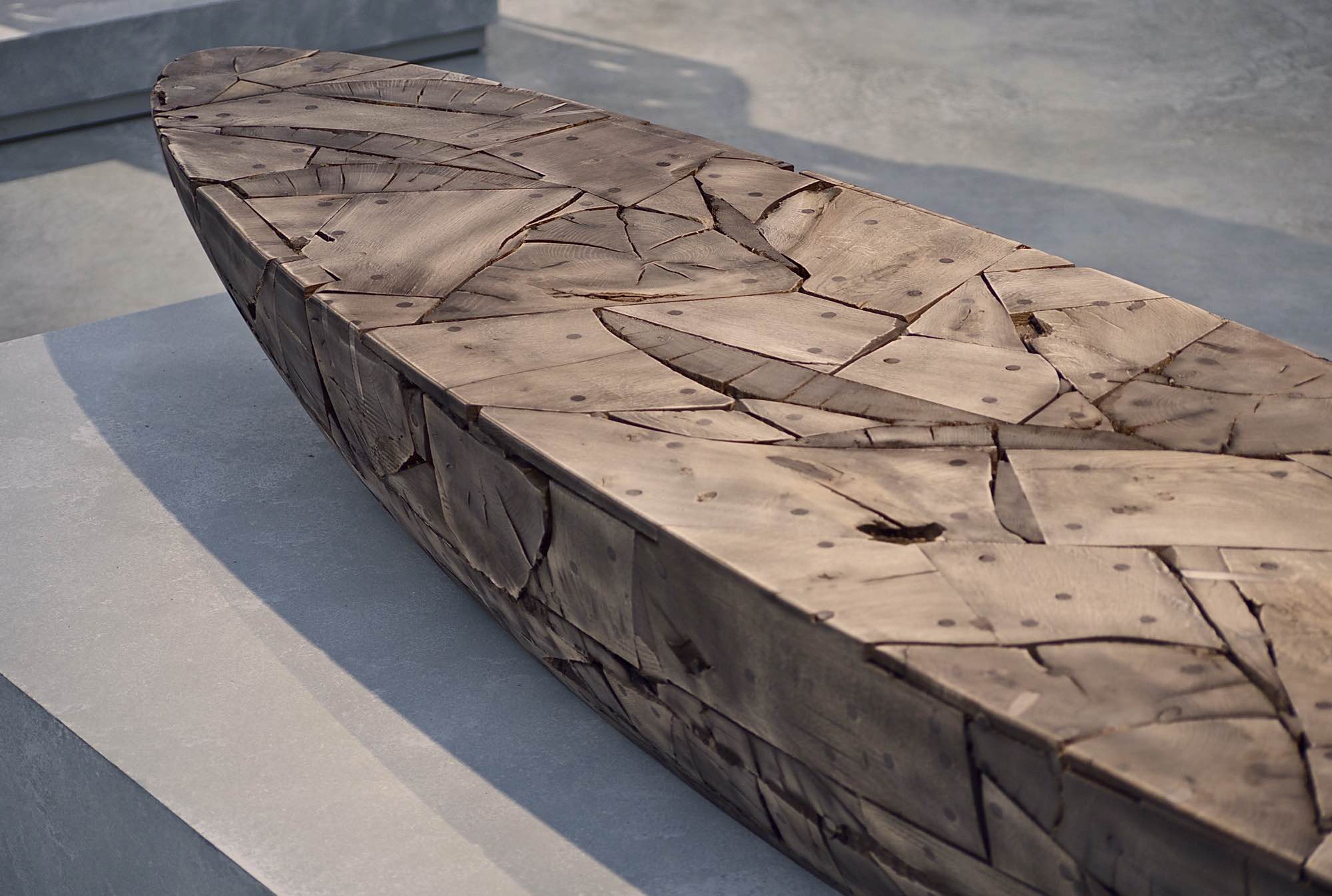 POH (Patchwork Oval Hemisphere) is a piece composed by marrying hand-made, computer made and machine made. The process begins with a hand-made chaotic volume assembly of wood trunks that is then carved by a 3 axis cnc machine according to a computer generate model.
The complex process of creating poh results each time in a unique object that can not be repeated.
POH was conceived for the 'post-fossil' exhibition in the design museum holon created by Lidewij Edelkoort in the spring of 2011, in that occasion Giulio Cappellini decided to adopt the piece to the permanent collection of his brand and develop it further.
Pho's ambiguous form allows it to be used in variable way, it derives from reversing the design principle 'form-follows-function'into 'function follows form'.