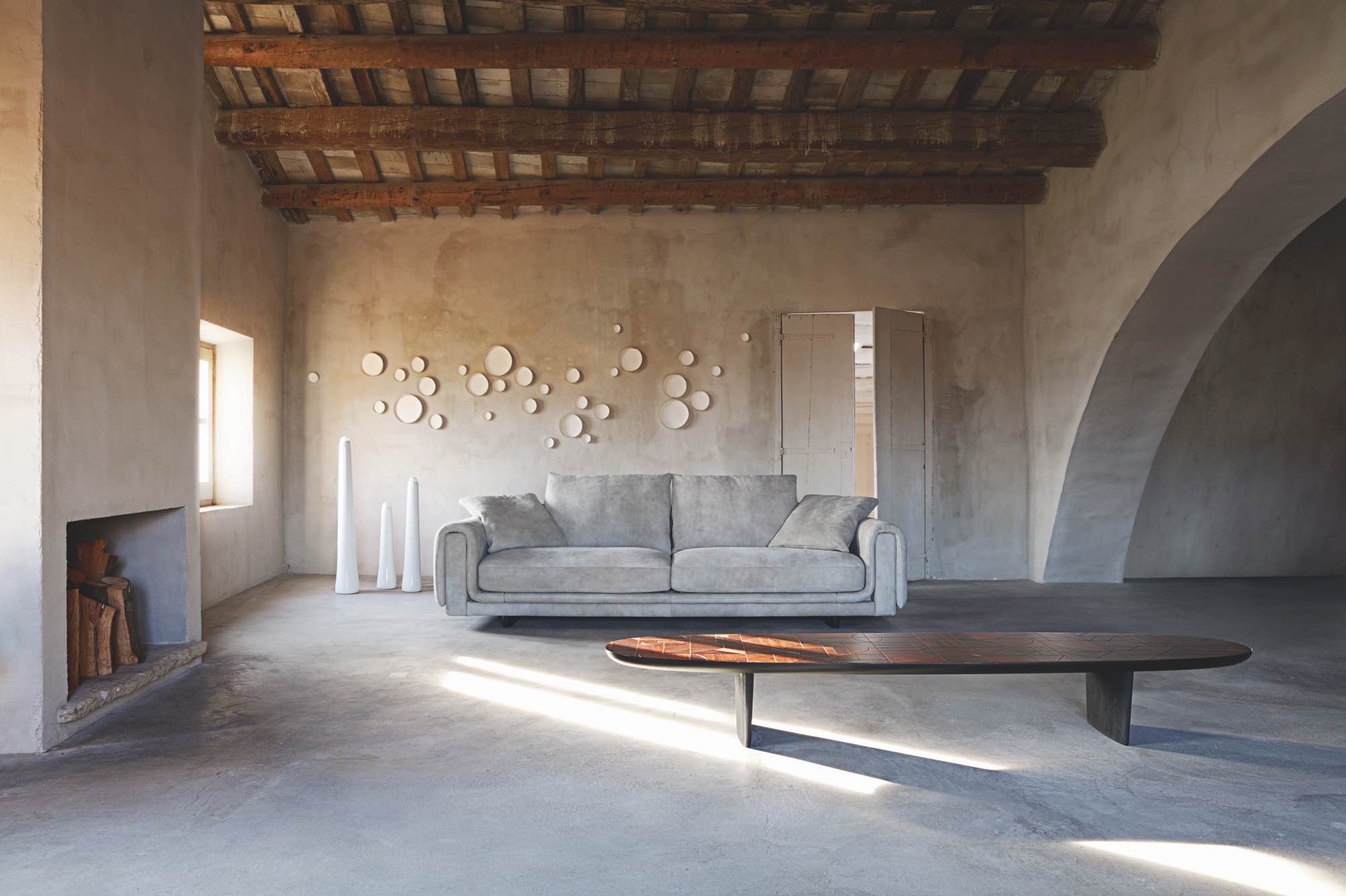 An extensive collection of 14 different families of furniture made with European craft masters using mainly noble materials and hand made craft.
The organic forms used throughout the collection echo our body language. The human body has hardly changed in 200,000 years. Yet, the world of design is constantly looking for new methods of expression. We are so familiar with these organic forms because they are part of us. They don't necessarily just fit in with what is happening today - they could have existed before or after. A language that is universal.
In the most primitive sense. The fixtures are shaped like pebbles or stalagmites. The "Primordial" book- case, with its irregular and mineral features, is reminiscent of a tribal object, like a bookshelf built from clay and dirt thousands of years ago.
There is a dialogue between culture and nature, geometric mastery and spontaneous forms are present throughout the entire collection. The "Patchwork" table is a good example: a very simple oval with an extremely complex design, like that of a puzzle with 320 wooden pieces in a pattern that never repeats itself. The Primordial library is another example for the reason the collection is titled Nativ -Unique, intriguing, and enticing... this atypical bookcase has an irregular silhouette that looks as if it were carved by hand like a sculpture.