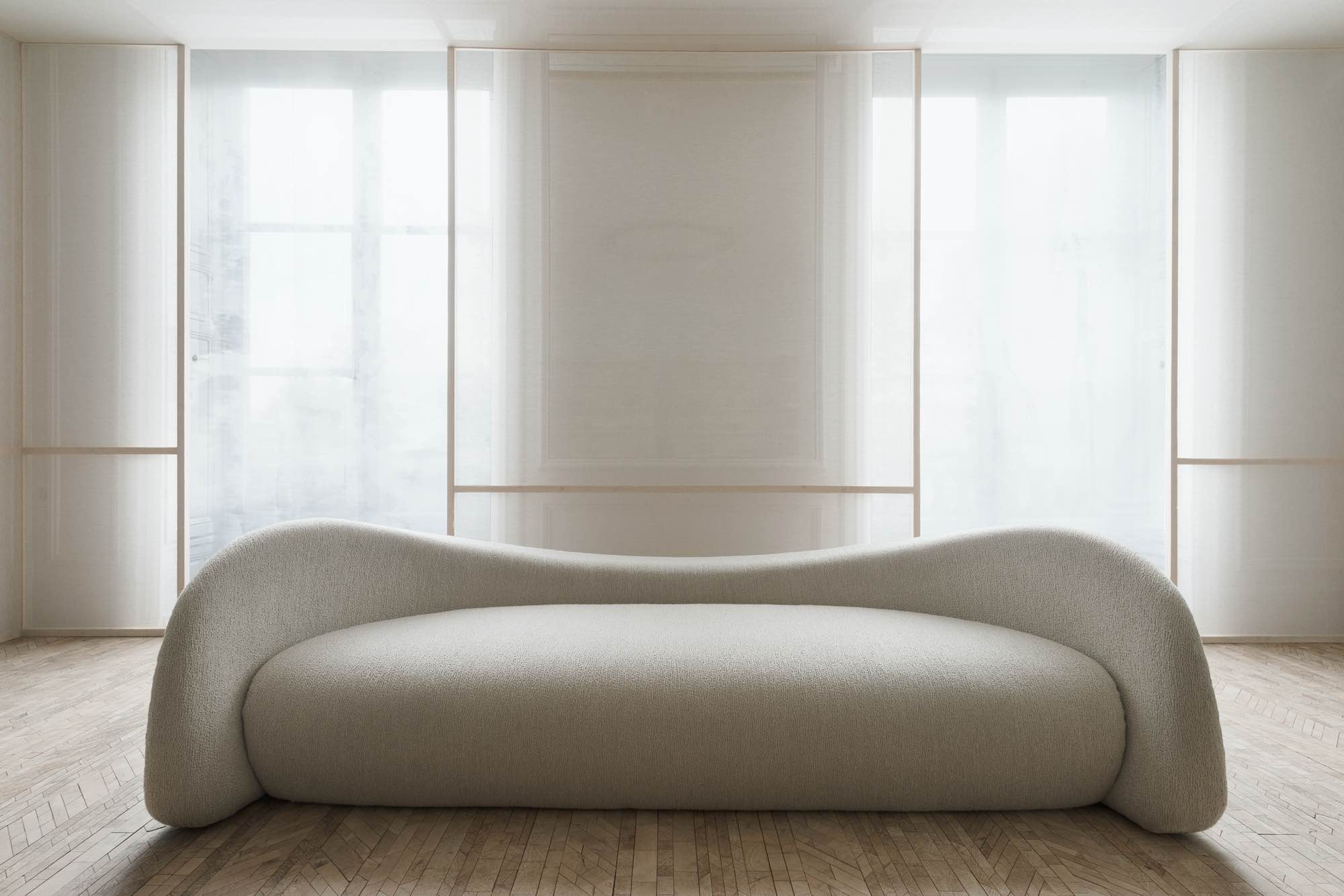 The moon sofa is an iconic high-craft piece that portrays a fusion between sculpture and furniture. Due to its organic curves and generous form, it allows a unique comfort both front and back. The central back support of the sofa is structured as a seat, which induces natural interactions between guests. Similar to the traditional French causeuse of the petit salon, it is designed for an intimate hangout or a laid back conversation.
The moon sofa is available with Pierre Frey textile as well as with the high-craft exclusive Loro Piana Interiors Cash Fur, which is a masterful combination of cashmere yarn and strands of meticulously selected fibre.
This exquisitely soft fabric, which is crafted on circular knitting machines, accentuates the warm, enveloping beauty of cashmere in its natural white shade.