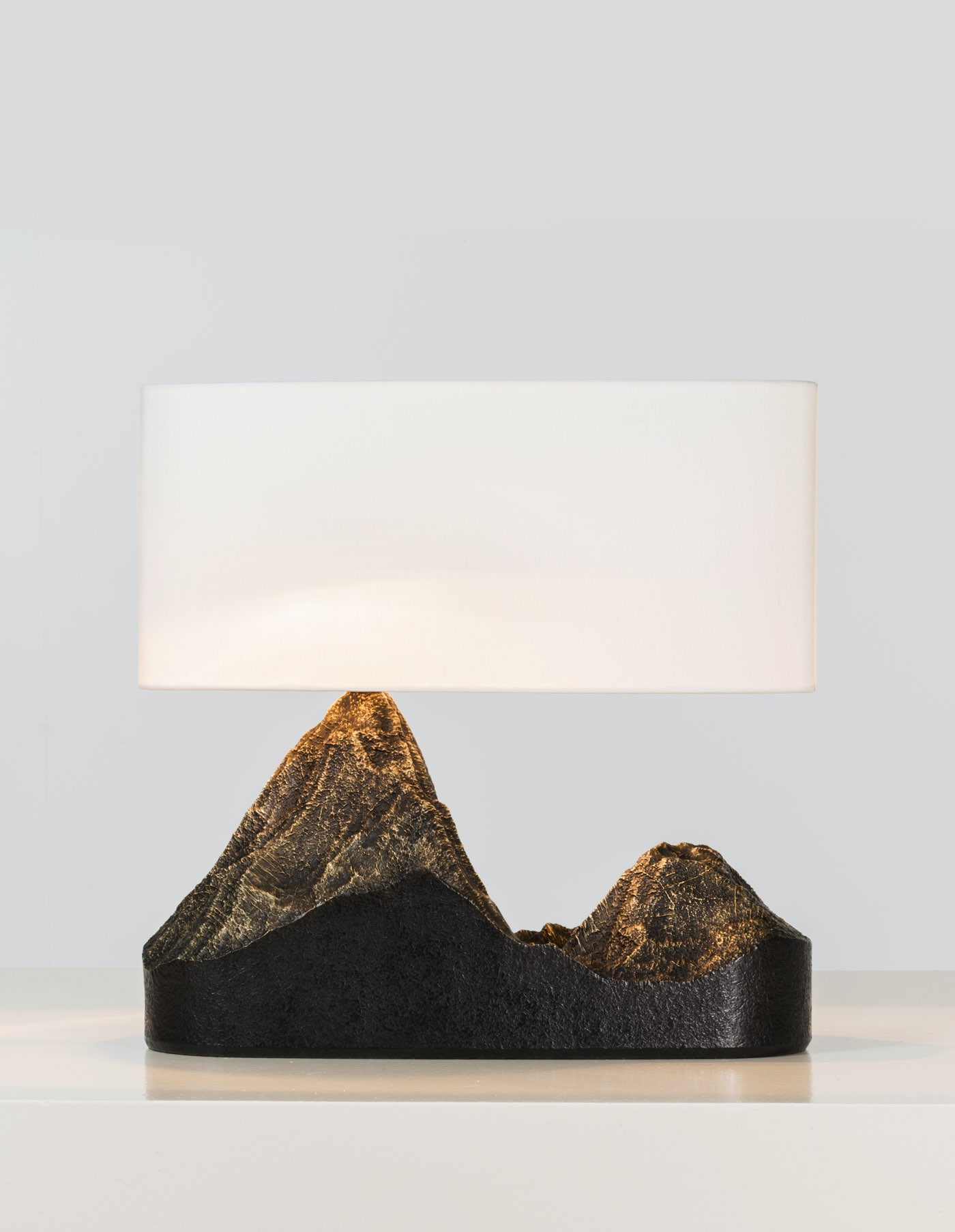 Bronze cast base with raw silk shade
Manufactured by La Maison CHARLES, Paris
L: 46cm P: 16cm H:40cm
'Landscape' is a luminous bronze sculpture. An imaginary topographic scenery realised by Maison Charles Paris. The model was sculpted and textured with numerous digital 3d programs, then printed and scaled for traditional bronze casting and hand finishing.
It embodies joined forces of both digital skills and traditional know-how, resulting in an updated piece that merges both know-hows.
Limited serie,
Remaining pieces at Les Ateliers Courbet, NY.