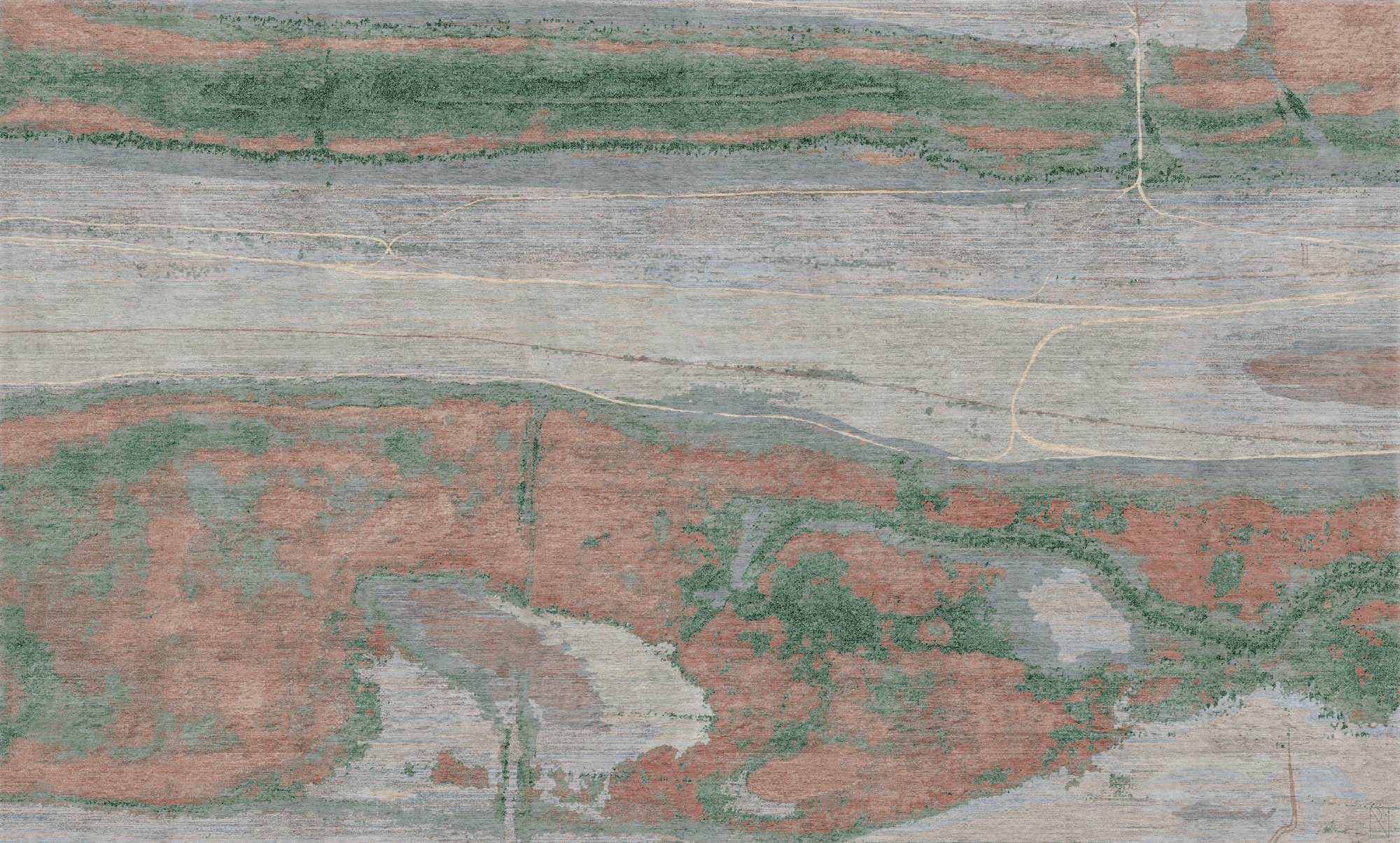 "Signature" collection of high craft tapestry and five rugs.
Using the unique and meticulous skills of the Galerie DIURNE, which has excelled in this domain for 35 years, Raphael Navot presents "LAND", a series of six creations: one tapestry and five rugs, all hand-woven, 6 portraits, 6 skyscapes from around the world, colour prints specific to each setting.
Raphael Navot has been collecting satellite images from all over the world as pictures or curiosities for many years. By selecting a scale, a view or a moment in time, he highlights the singularity of a setting, a place, unique in its texture, its landscape, and its colours, which reflect its story and the stories of the people who live there. Naturally each of his works is titled with the name of the place which inspired them, like Boundary Bend (Australia), Liji (Democratic Republic of Congo) or Lineynaya (Russia).
For this exhibition, a range of techniques which are specific to textile arts and crafts have been used to contribute to the essence of each of his pieces: coarse weaving or extremely fine weaving (350 000 knots/m²) and materials with many effects and nuances to illustrate the infinite variations of the landscapes he has chosen.
Each technique enriches the subject and overlays the heterogeneity specific to each setting chosen by Raphael. Thus, from one décor to another, we explore the play between the materials, the flat surfaces and the blend of natural and noble textiles, such as linen, silk and wool. The play on the different depths of the velvets gives an effect of volume and reinforces the effects of light on our reading of the décor.