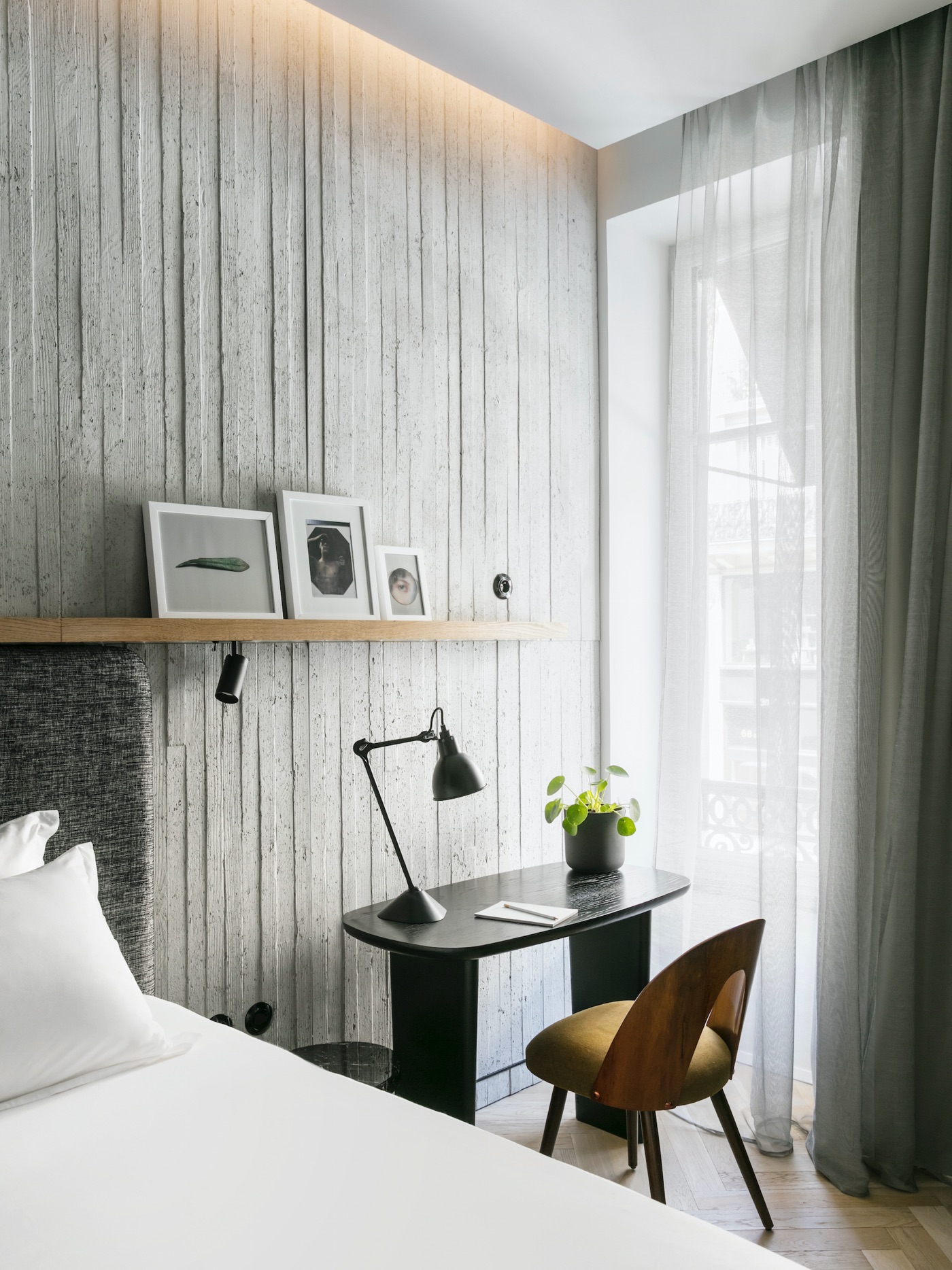 Positioned between the Marais and the quartier of Montorgueil, a singular design hotel offers an entirely new Parisian experience.
An inspiring and unique addition to the busting neighbourhood in which it sits, the Hotel National des Arts et Metiers is a feat of modern architecture and innovative design hidden behind a classic Haussmannian facade.
The 66 rooms establishment, restaurant and bar have been realised using the noblest materials and crafted by artisans in the tradition of French savoir-faire.
Materials and textures are fashioned with respect for the artistic, artisanal tradition which comes to life again through the designs and forms that withstand the test of time.
The hotel entrance is marked by 6 hand-carved stone pillars (pierre de taille- from Paris quarry) Laid across the fossilised granit marquetry flooring.
Mineral coating (by Signature-Murale) is covering 400 linear meters of all hotel corridors in an organic flow. All 66 hotel's rooms have concrete wall, massive oak flooring and a mix of original/vintage furniture while their bathrooms are made with original Verona Terrazzo, flamed granite custom-made sinks.
The hotel is situated next to the national centre of arts and crafts in Paris and is inspired mostly from the local and historical know-how of its surrounding.