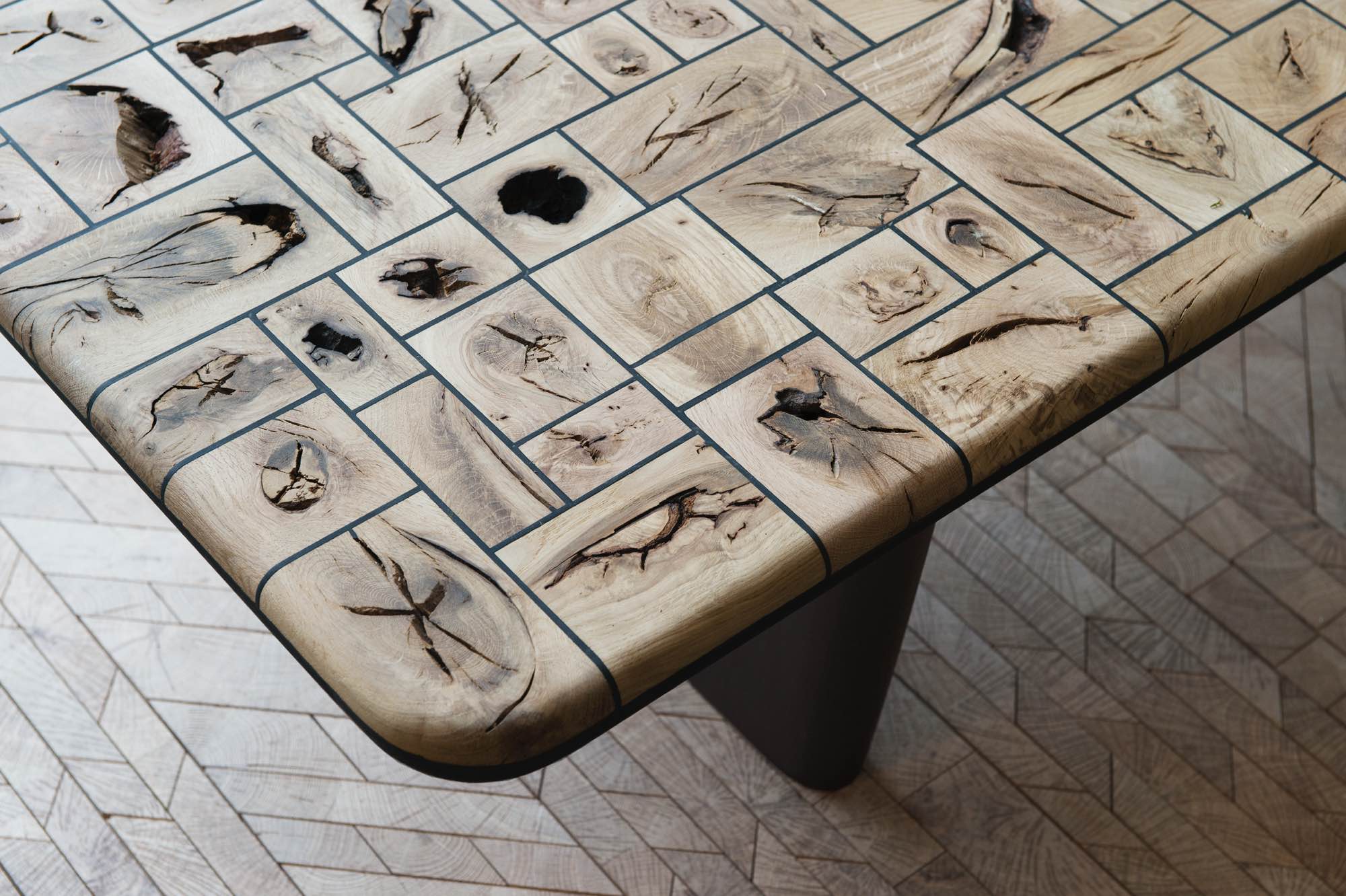 Knots, faults, scars, imperfections - significant moments in the evolution of a tree, all of which the wood industry today considers as waste, as problems for which it is constantly inventing new technologies and extended selective process to avoid or abort in the praise of stability and perfection. In the life of a tree, these marvels can be either the base of a side branch or a dormant bud, a moment of overgrowth or a terrible storm.
The core of an oak stem can tell stories that are up to hundreds of years old. The Eyes surface is celebrating these moments by framing all of those wonders into a precious irregular hand crafted surface that treasures stories. stories of change, of birth and of overcoming obstacles.
The surface is entirely made of oak knots that have been meticulously selected, dried and assembled to a sustainable new material that can be applied in both horizontal or vertical manner.