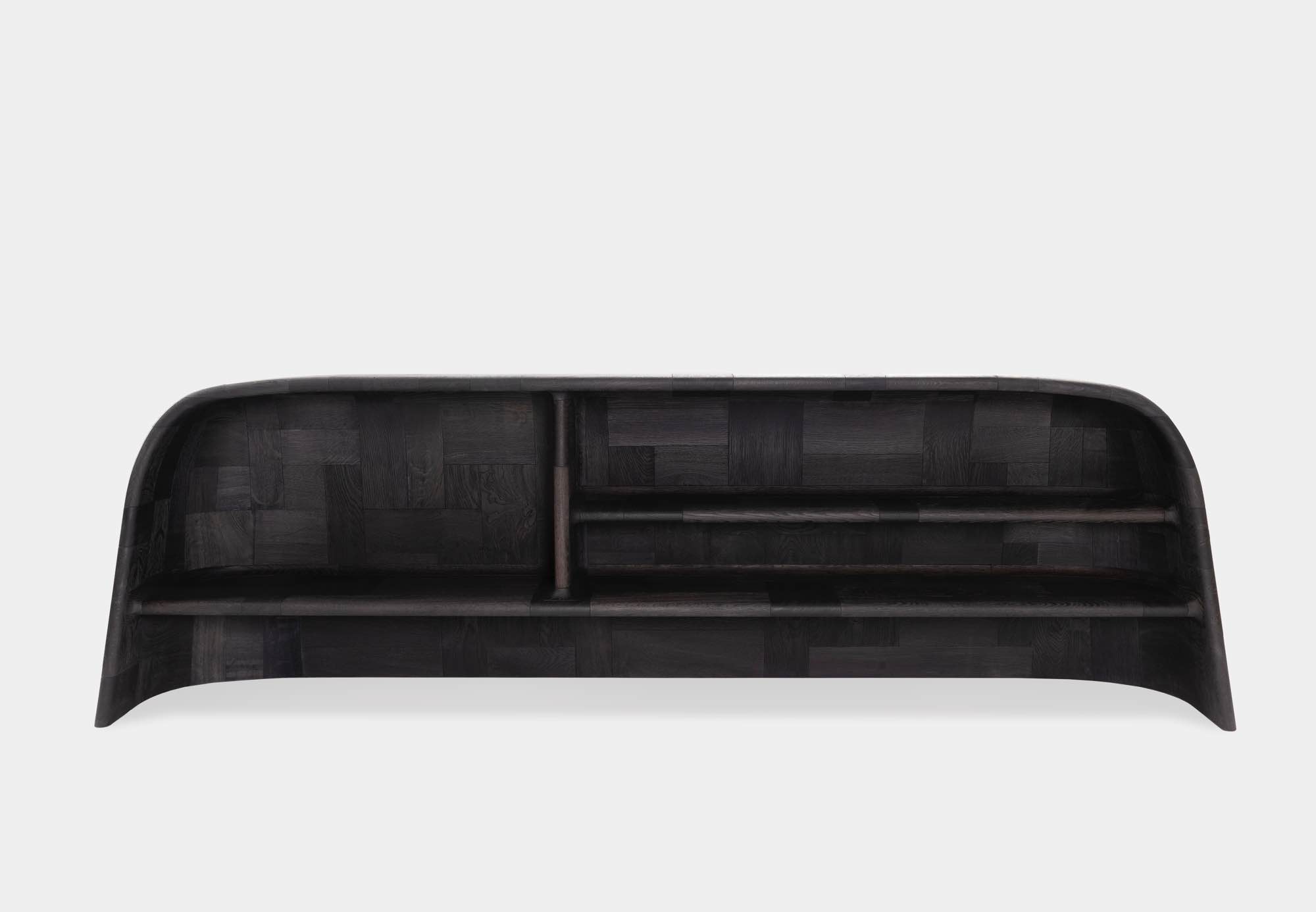 A patchwork assembly of arbitrary massive pieces of sand-blasted aged oak.
The piece is combining the ancient method 'Mortise and Tenon' which is dating back 7000 years together with contemporary technique of 5 axis robotics.
Both simple and strong, the organic pieces are hand joined to lock the different fibre direction into a fortified composition.
This piece is a part of a limited edition series commissioned by Friedman Benda gallery in New York and is currently traveling between different fairs.